Discount Breakfast Specials
$7.59
Monday - Thursday | 7am - 11am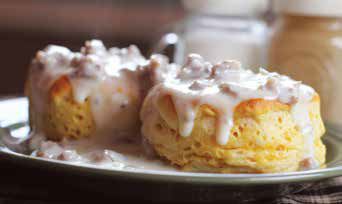 2 pancakes, 2 eggs and choice of 2 sausage links or bacon strips

Topped with powdered sugar

Golden Thick French Toast
$12.49
Monday - Thursday | 4pm - close
Served with your choice of potato

Served with gravy, dressing, mashed potatoes and cranberry

Served with mushroom gravy and mashed potatoes

Served with broccoli and Greek potatoes
__________________________________________________
Prices subject to change without notice.
* We use zero grams trans fat cooking oil for our delicious deep fried items
* Consuming raw or undercooked meats, poultry, seafood, shellfish or eggs may increase your risk of foodborne illness
* The Illinois Department of Public Health advises that eating raw or undercooked meat poultry, eggs or seafood poses a health risk to everyone, but especially to the elderly, children under ge four, pregnant women and other highly susceptible individuals with compromised immune systems. Thorough cooking of animal food reduces the risk of illness. For Further information, contact your physician or public health department.